Humans News
Its Time I Speak Up – Apostle Suleman Opens Up On Using Policemen On His Attacked Convoy For Rituals
Apostle Suleman Opens Up
The General Overseer and Senior Pastor of the Omega Fire Ministries have reacted to an allegation that he used officers of the Nigeria Police Force killed during an attack on his convoy for rituals.
Naija News had reported earlier that Suleman escaped death on Friday after some dreaded gunmen opens fire on his convoy while returning from Edo State, shortly after his arrival in Nigeria from a trip abroad.
Also read: This happens in the church…
In the Friday attack, at least seven people including three policemen were killed.
However, while still morning victims of the attack and expressing sadness over the incident, a self-proclaimed officer of the force identified as Sheyi Peters Alfred, took to his Facebook page to allege that Apostle Suleman used the officers for rituals.
In the now-deleted post, Alfred claimed that his Mopols were the ones providing security to the Apostle and that the cleric has committed a lot of atrocities.
Alfred further alleged that the lady who died in the attack along Benin knows much about Apostle Suleman's dealings. The self-proclaimed police officer said the cleric would not have had the boldness to make a video speaking about his safety if his wife and children had been shot dead by the assailants.
See screenshots of the said post by the self-proclaimed police officer – [as seen on Facebook].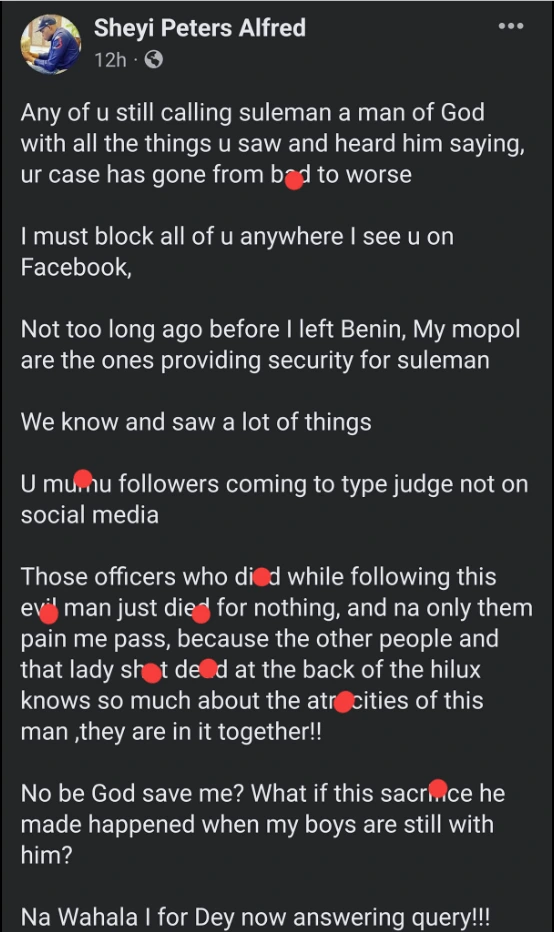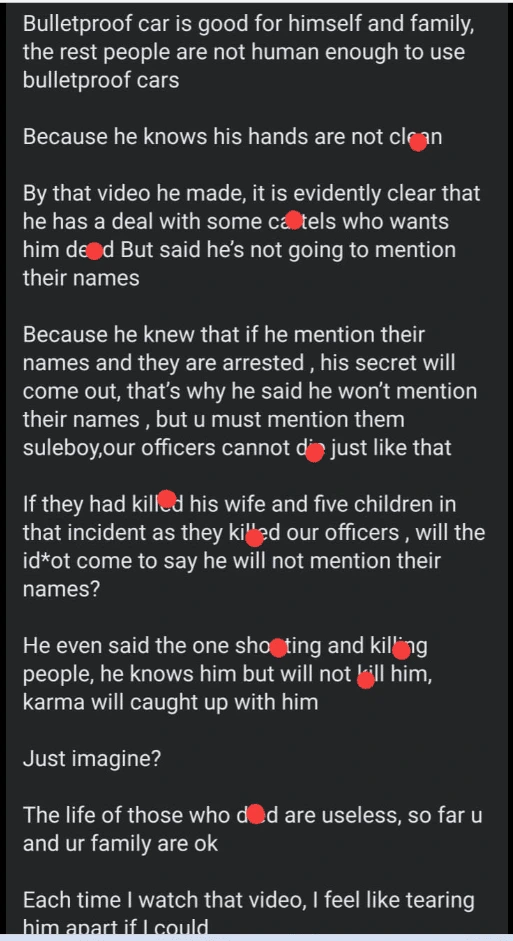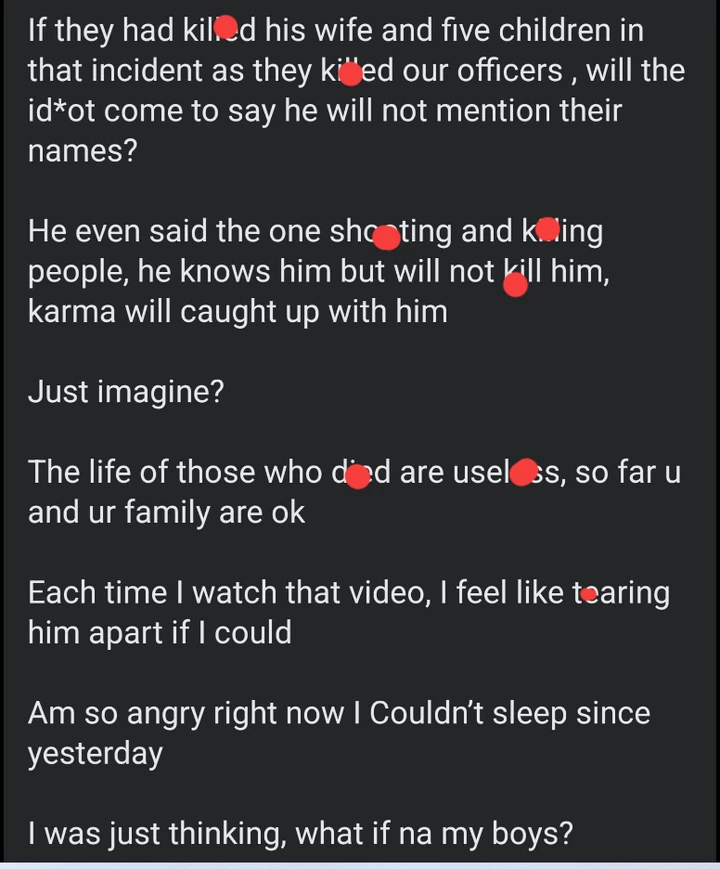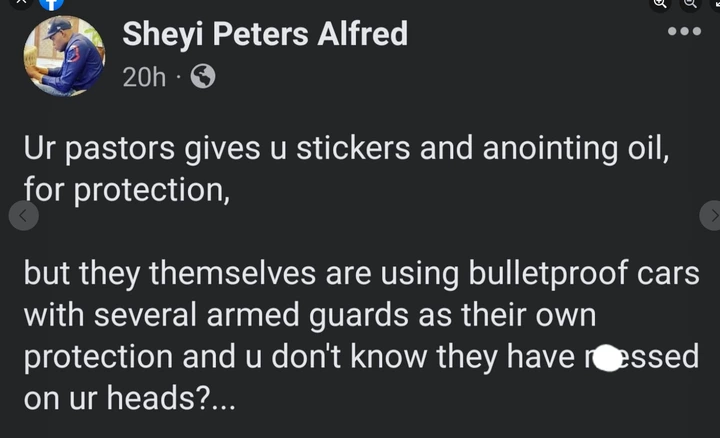 Reacting, however, to the posts by Peters which have gone viral on social media, Apostle Suleman said it is now that time to begin to speak up about allegations against him since 2017 till date.
The cleric berated the claims that he used and was using mobile police officers for rituals, stressing that he has never met the so-called officer Peters before.
Apostle Suleman categorically denied the claims, noting that he had reported the self-proclaimed officer to the Inspector General of Police, Usman Alkali Baba, that he must speak with proof.
Apostle Suleman tweeted: "This is an acclaimed police officer called Sheyi Peters Alfred. He made posts on Facebook that have gone viral..that he used to give me mobile policeman and I use them for ritual.
"I have never met him in life or dream..he said the girl that died goes to places for me.
"He claimed that the girl that was shot was one of those we do havoc together. That girl was just 15yrs old. If all you are saying is true, may God bless you but if not may you be disgraced. I don't reply people but this is a Supposed officer of the law lying like satan.
"I have reported him to the inspector general and appropriate Qtrs. He that alleges must prove. I think it's time I start speaking out because silence is considered consent. I will address many lies that have gone on for years with proofs and people will be shocked."